World Oral Health Day 2021 (WOHD) is celebrated universally consistently on 20 March and theme has been released with primary aim: to empower people with the tools and knowledge to prevent and control oral diseases, which affect nearly 3.5 billion people worldwide. WOHD urges individuals to care for their oral wellbeing by receiving a decent oral cleanliness routine and overseeing hazard factors. Safeguarding oral wellbeing can help keep the brain and body solid as well, just as ensure against the spread of diseases.
Theme
For the following three years (2021-2023), the overall topic for the WOHD theme is "Be Proud of Your Mouth." With this engaging source of inspiration, FDI desires to persuade individuals to esteem and deal with their mouths and comprehend that thusly, they can likewise help secure their overall wellbeing and prosperity.
Individuals can show their help for the mission by utilizing the online #MouthProud custom banner device to put an elaborate craftsmanship outline over their mouths—as an image that they perceive exactly how critical and significant the mouth is—and make an individual obligation to focus on their oral wellbeing. This can be securely done from home, and everybody can show their fortitude with the battle and add to the worldwide development by sharing their pictures on the Mouth Proud Wall.
Highlights & Burden of Oral Health Problems
Oral diseases pose a major health burden for many countries and affect people throughout their lifetime, causing pain, discomfort, disfigurement and even death.
These diseases share common risk factors with other major noncommunicable diseases.
It is estimated that oral diseases affect nearly 3.5 billion people.
Untreated dental caries (tooth decay) in permanent teeth is the most common health condition according to the Global Burden of Disease 2017.
More than 530 million children suffer from dental caries of primary teeth (milk teeth).
Severe periodontal (gum) disease, which may result in tooth loss, is also very common, with almost 10% of the global population affected.
Oral cancer (cancer of the lip or mouth) is one of the three most common cancers in some countries of Asia and the Pacific.
Treatment for oral health conditions is expensive and usually not part of universal health coverage (UHC). In most high-income countries, dental treatment averages 5% of total health expenditure and 20% of out-of-pocket health expenditure.
Most low- and middle-income countries are unable to provide services to prevent and treat oral health conditions.
Factors contributing to oral diseases are an unhealthy diet high in sugar, use of tobacco and harmful use of alcohol.
Most oral health conditions are largely preventable and can be treated in their early stages.
Every year, FDI records many WOHD occasions that arrive at a huge number of individuals around the world, coordinated by its part dental affiliations and expert gatherings, just as the more extensive medical services local area. In 2021, FDI is attempting to guarantee that each in-person festivity will regard nearby general wellbeing rules.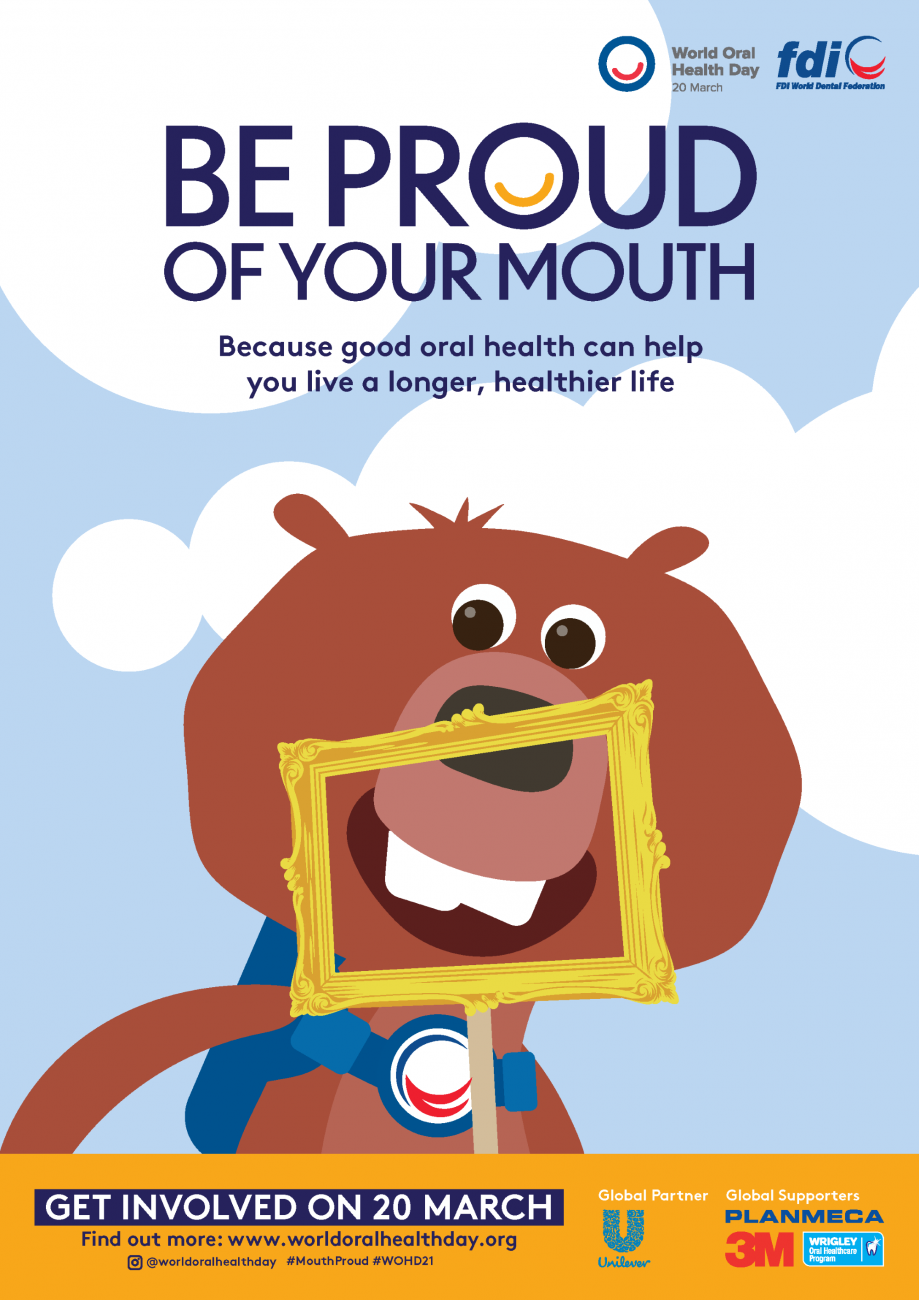 Hey there, I am Nirdesh Baral, founder of Nepal Health Magazine. I am a Tech geek by passion , Public health practitioner by profession and an Ailurophile by heart and a patriot by birth