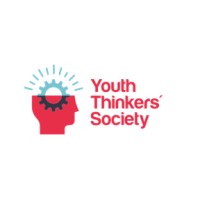 Stress Counseling through Podcast in Response of COVID-19 | YTS | UN Women has been jointly launched. Introducing , Youth Thinkers' Society (YTS) is a non-profit, non-governmental, and youth-led organization established in 2014 in Nepal driven by the motto "Empowering Youth, Sustaining Communities". Working in four scopes of Education, Entrepreneurship, Research, and Youth Advocacy, and Community Development. YTS keenly works focusing on the development and inclusion of youth, People with Disabilities, women, people from marginalized communities, and LGBTQI+ communities. During this pandemic, YTS has been actively working to promote and uplift the mental health of people all across the country.
Youth Thinkers' Society (YTS) in collaboration with UN Women has developed a Podcast Series, 'Stress Counseling through Podcast in Response of COVID-19' to address the mental well-being of people with targeted outreach to marginalized communities especially, women, excluded groups, and youth.
The end of 2019 brought on a wide-spread pandemic that resulted in a world-wide lockdown and created a crisis on the economic, social, and mental wellbeing of people. The social distancing, self-isolation, lockdown curfews have affected the overall mental, spiritual, physical, and social well-being of the general people. Although various modalities and measures for the prevention from COVID-19 have been applied, it has created fear, anxiety, and uncertainty among the Nepalese, which needs to be addressed immediately. The psychological impacts of the COVID-19 lockdown might be a challenge for an indefinite time, hence it is necessary to emphasize and address coping strategies, mental health interventions, and awareness using the
available resources. Realizing the need, YTS initiated a nation-wide survey, targeting Province 2 and Sudurpaschim Province, to gather insights on the mental health impact of COVID-19 in different socio-economic sectors and population demographics. The 20 episodes of the podcast series are designed using the information obtained from the survey. Stress Counseling through Podcast in Response of COVID-19 is also dedicated to normalize and destigmatize the conversation revolving around mental health and psychosocial well-being.
Stress Counseling through Podcast in Response of COVID-19 | YTS | UN Women was launched in early September 2020 with topics including Mental health concerns with marginalized communities, excluded groups, women, youth, and other important matters of contention.
These episodic sessions are aired through online social networks and digital platforms such as Anchor FM, Google Podcast, Apple Podcast, Sound cloud, CastBox, and social media pages of Youth Thinkers' Society and YTS Cares. Our cause is supported by the periodic broadcast from our partner FM Stations of Province 2 and Sudurpaschim province in Bhojpuri, Maithili, Doteli, and Tharu languages to ensure the programs reach among the marginalized and vulnerable communities in the respective provinces. Listeners from these respective provinces can catch us live on Mithilanchal FM, Radio Birgunj, Radio Terai, Radio Malangwa, Dinesh FM, and Radio Sudoor awaz.
bachelor jobs bph jobs health health for all health guidelines new health jobs healthjobs healthjobs in nepal health jobs vacancy health public health update ingo jobs jobs after passing bachelor jobs for bph jobs in nepal jobs in ngo ngo jobs ngo jobs vacancy ngo jobs vacancy for bph ngo job vacancy 2021 nurse jobs nurse jobs 2021 nurse vacancy nursing insurance nursing job nursing jobs nursing jobs 2021 nursing jobs in nepal nursing law nursing officer Nursing Vacancy Public health Public health concern public health important days Public health in Nepal publichealthjobs publichealth jobs public health updated Staff Nurse Staff Nurse and HA Vacancy | Nepal Army 2021 staff nurse vacancy staff nurse vacancy in ngo 2021 nepal staff nurse vacancy kathmandu who guidelines WHO official
bachelor jobs bph jobs health health for all health guidelines new health jobs healthjobs healthjobs in nepal health jobs vacancy health public health update ingo jobs jobs after passing bachelor jobs for bph jobs in nepal jobs in ngo ngo jobs ngo jobs vacancy ngo jobs vacancy for bph ngo job vacancy 2021 nurse jobs nurse jobs 2021 nurse vacancy nursing insurance nursing job nursing jobs nursing jobs 2021 nursing jobs in nepal nursing law nursing officer Nursing Vacancy Public health Public health concern public health important days Public health in Nepal publichealthjobs publichealth jobs public health updated Staff Nurse Staff Nurse and HA Vacancy | Nepal Army 2021 staff nurse vacancy staff nurse vacancy in ngo 2021 nepal staff nurse vacancy kathmandu who guidelines WHO official
Hey there, I am Nirdesh Baral, founder of Nepal Health Magazine. I am a Tech geek by passion , Public health practitioner by profession and an Ailurophile by heart and a patriot by birth