Leveraging ICT in Public Health System: Opportunities and Challenges in Nepal
Globally the public health system is facing increasing demands for quality service delivery through qualified professionals. Different models of public health delivery systems have been practicing in the globe and realized that leveraging appropriate ICTs have a positive impact on public health initiatives. Integrating ICTs would likely improve access and quality of services beyond time and location through remote communication/consultations in countries like Nepal, however, time identifying the time and cultural appropriate ICT tools is crucial.
The global and national context
Public health systems globally are facing increasing demands for high quality service delivery through highly qualified health professionals. But the situation is that many public health initiatives have limited resources and shortage of qualified professionals. Due to the increasing awareness about the public health stuff, identified new medical technologies and an increased ageing population, the cost and demand of healthcare services is rising day to day. Emergency support, educating people, improving nutrition and hygiene, providing more sanitary living conditions etc are name to few cross cutting areas commonly included under the public health system to promote public health. For all these initiatives, the use of Information and communication technology (ICT) can be effective for both public and service provider.
The Government of Nepal has recognized health care and reproductive rights as a basic fundamental right. This makes sense the focus of the public health delivery system down to the grassroots levels, but the situation is poor due to limited access to basic health care and low availability. Moreover, the demand for health services in rural areas is further lowered by the lack of health education. The beneficiaries of public health range from individuals, groups of patients and health workers, to national and international policymakers. So the public health system should address the needs and demands of the wide range of stakeholders and from sophisticated urban to remote rural locations.
In this background, ICTs can help expand access to the health care system from the urban to rural areas, connecting people from here to there. But despite the rapid increase in the use of ICT in the health sector, the public health sector is one where poorly integrated the means of ICTs in the context of Nepal. We still have a lack of research literature from a multi- site/ sector investigation within the health components on how ICT can support and drive our efforts toward the intended peoples of both urban and rural areas. Likewise, we have lack of empirical evidence on how ICT can support time, location and culturally appropriate modes of service delivery to increase rapid, safe, effective and affordable health care systems. So, it is important to identify the ways in which ICTs can be used to meet the need and expectation of public health concerns in our context. Accordingly, we have to explore the potential and actual use of ICTs and examine the ways in which ICTs can help to strengthen the public health system in terms of information, management of health services, human resources, and financing. At the same time, each public health professional needs to be aware about the emerging technological trends that may shape the effective service delivery particularly to extend the reach of the health system in remote areas and hard to reach populations.
Integrating ICTs in Public Health: The Need
Globally the health system is shifting through human hand to technological equipment for the effective means of public health system delivery. ICTs have widely been used to disseminate public health information, provide virtual consultation and orientations, increase facilitation and collaboration with wider communities and share the knowledge and learning from place to place, institution to intuition. The use of ICT in the health sector is being effective to increasing efficiency, reducing errors, supporting team-based care, routine care monitoring, and producing more efficient services through changing roles and responsibilities.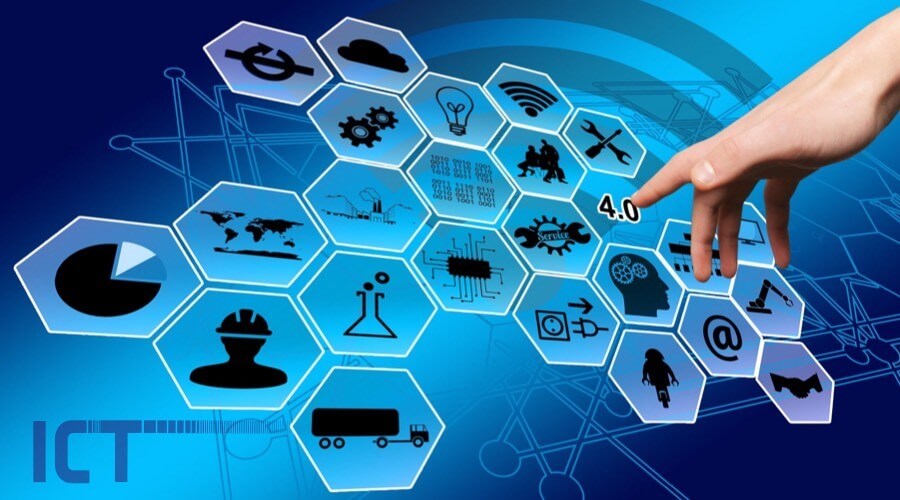 It is obvious that through the means of ICTs, important messages, guidelines and instructions can be disseminated to the health service provided beyond the geographical complexities. And hence, ICTs can effectively support the consistency of the minimum standard of health packages from location to location. It can be equally adopted to strengthen the professional development of health workers and better sharing of knowledge of specific cases to the wider circle. For instance; Telemedicine, is becoming a powerful tool for improving health care delivery that has been successfully implemented in many countries and would be more fruitful for countries like Nepal, where there are limited health care professionals and geographical complexities.
The public health approach should focus on creating healthy families, communities, societies and a nation as a whole. For this detail  public  health indicators  related data  should be readily available. Public health professionals and volunteers to be involved with the same motto to improve status on public health indicators. Childhood disease, maternal and perinatal health problems, WASH status, sexually transmitted disease and other communicable disease, possible natural disaster and preparedness, cases of substance use disorders are name to few we have to get actual status for the better planning of public health system. Due to the lack of reliable means of ICTs in the public health sector, we still have no access to reliable data on key public health issues.
Hence the use of ICTs can be more fruitful to the culturally sensitive cases like STDs, HIV/AIDS so that the victims can get authentic information based hand to hand. Use of Radio, Television, smartphone, social media and other similar means of communication can be useful tools to transmit the key information to each specific beneficiary. Mobile applications could be another important step to disseminate health information to the public due to growing use of smartphones. At the same time, lessons from the international context shows that there is an increasing trend on developing virtual discussion platforms, e-forums, tele-consultations, IVR to the key public health issues, case specific news groups etc. These initiatives are being fruitful for specific need base groups as well as identifying the existing issues to health service providers
Integrating ICTs in public health: Challenges together
Although ICT has been identified as an important enabler to support public health delivery, we do not have a clear understanding on how ICT can be used in practice in real-world implementations of diverse nature of health services to address the need of a wide range of stakeholders. Additionally we are facing a critical absence of research based, empirically tested models to leverage ICTs in different public health components from short term to long term programs. So due to these ground realities, with its effectiveness, there are some issues and challenges to leverage ICTs in the public health sector in our context. For instance, the capacity of the public to understand the message disseminated through the means of ICTs, cultural diversity and associated location specific traditional norms and values of the peoples, appropriateness of messages and tools for the grassroots level peoples etc.
At the same time, a skilled ICT workforce is an essential factor for the effective use of ICTs and regular update of the system. So crucial engagement from the central to local authorities to build trust of the public towards the means of ICTs that have been used with diverse initiatives. Likewise, successful stakeholder engagement is not easy and also the successful engagement with health professionals may be challenging to the integration of ICTs. Finally, ICT can be sometimes perceived by the health professionals as a problem of autonomy as limiting their personal expertise, flexibility and professional status of health professionals.
The take away message
Successful integration of ICTs in public health depends on the active involvement of beneficiaries and end users. No single technology would be suitable for all situations and geographies, so we have to prioritize locally available and accessible ICT tools. The simplest possible technology solution is likely to be the most appropriate, user friendly and sustainable. Capacity development and training components need to be included together with all ICT initiatives. Identifies the major areas where further exploration is needed to build a stronger evidence base of how to use ICTs effectively in the health sector in developing countries.
About Author of The Powerful Foundation to reduce Non Communicable disease – Food/Dietary habits
bachelor jobs bph jobs health health for all health guidelines new health jobs healthjobs healthjobs in nepal health jobs vacancy health public health update ingo jobs jobs after passing bachelor jobs for bph jobs in nepal jobs in ngo ngo jobs ngo jobs vacancy ngo jobs vacancy for bph ngo job vacancy 2021 nurse jobs nurse jobs 2021 nurse vacancy nursing insurance nursing job nursing jobs nursing jobs 2021 nursing jobs in nepal nursing law nursing officer Nursing Vacancy Public health Public health concern public health important days Public health in Nepal publichealthjobs publichealth jobs public health updated Staff Nurse Staff Nurse and HA Vacancy | Nepal Army 2021 staff nurse vacancy staff nurse vacancy in ngo 2021 nepal staff nurse vacancy kathmandu who guidelines WHO official
Do you have an article , Want to Publish with us, Send your article at [email protected].
We welcome all the brilliant minds and young writers , dedicated health professionals providing them platform to be heard, and their article be enjoyed all over the world.